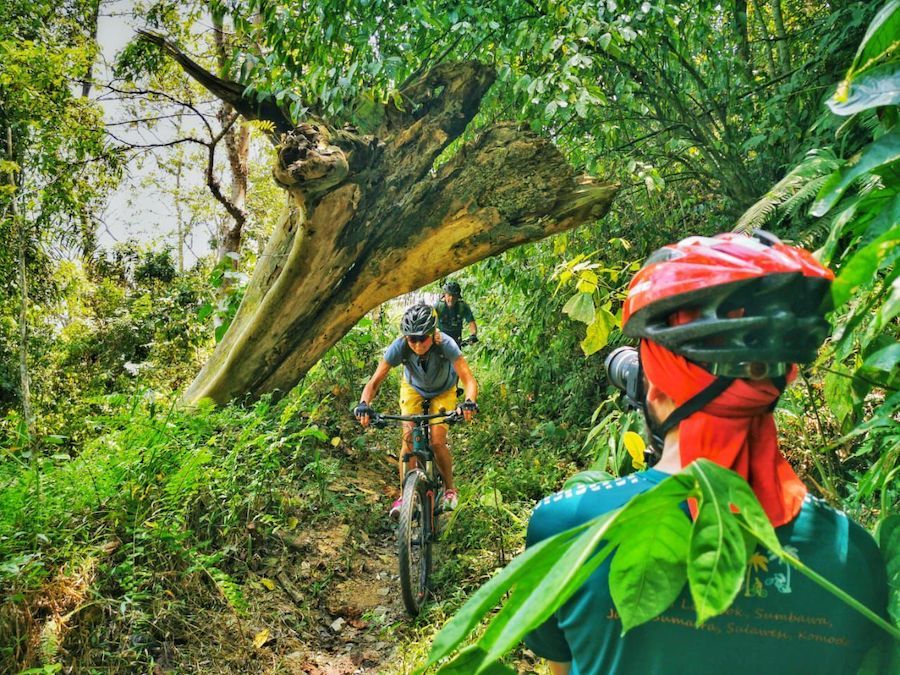 CocosTravel
Adventure Tour from Bali to Java
From Bali, we cycle to the island of Java to the volcano Ijen. This is just an outstanding adventure this eventful tour of the exotic islands, for the following departure by bike through mighty rainforest and the bike tour to secluded beach at the Bay Rajegwesi complete the exciting mountain bike tour.
All bike tours through Bali & Java can be varied according to the condition of the group, also is always an escort vehicle. And who can not experience all in the saddle the tours or want is in good hands in the support vehicle. Also there will arise certainly anything but boredom!
Tour Information
Departure(s)
March 16, April 6, May 11, June 8 & 29, July 20, August 10, September 16, October 5 & 26, November 16, 2023
Inclusions
Pick up from Airport in Denpasar or from your hotel in South-Bali
All transfers in Minibus with air condition
Transportation of the Bikes
5 B/B in good to very good middle class hotels european standards
2 Nights on campground, double tents/mattresses/sleeping bags
2 BBQ evenings
Entrance in Nationalpark
Ferry tickets
All Tours are guided by an english speaking guide
Exclusions
High season supplement
Charge Individual Travel for 2 persons 200,00 €
Extra costs of approx. 50-60 € for additional meals and snacks
Options
Extension possible in North Bali (Pemuteran) or the south (Seminyak, Kuta, Legian, Sanur)
Price for snorkeling National Park Menjangan (15-25 € per person)
Camera ticket vulkano Ijen (ca. 4,- € per camera if you need)
Bike hire 1 week 70, - € / 80,- USD, 2 Weeks 120,- € / 140,- USD
 Reviews
There are currently no reviews for this tour.
Write a Review
Sign in to leave a review. Not a member and want to enjoy our great benefits? Join here!