Bali & Java Bike Adventure
 Some hills, Paved / sealed
 Mountain biking adventure In Bali & East Java. Monthly departures March - November.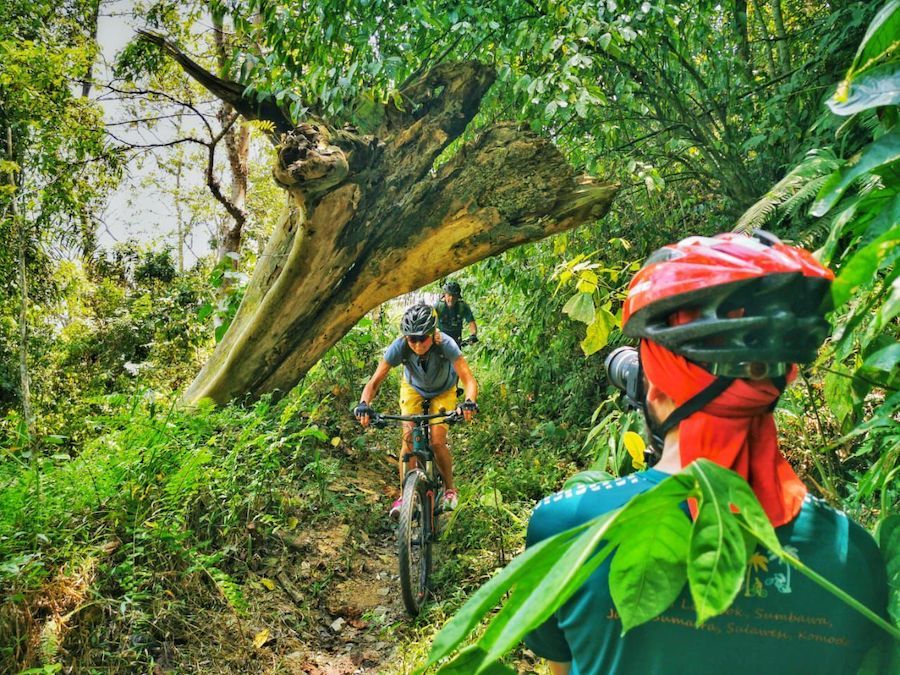 Cocos Travel
A Fantastic Mountain Biking Adventure In Bali & East Java
Adventure cycling through the "Island of Gods" Bali and Java. We experience colorfully ceremonies on the island of Bali and an exciting bike ride on Java. Outstanding adventure in Java is the bike ride to 2800m high active volcano Ijen with its bluegreen shimmering crater lake and the subsequent descent through mighty rainforest to the ocean.
ADVENTURE and EXPERIENCE is guaranteed!
Tour Information
Departure(s)
March 12, April 2, May 7, June 4 & 27, July 16, August 6, September 10, October 1 & 22, November 12, 2023
Single Supplement
from 320 €
Inclusions
Pick up from Airport in Denpasar
All transfers in Minibus with air condition
Transportation of the Bikes
11 B/B in good to very good middle class hotels european standards
2 Nights on campground, double tents/mattresses/sleeping bags
2 BBQ evenings, 3x Lunch
Entrance in Nationalpark
Ferry tickets
All Tours are guided by an english speaking guide
Exclusions
High season supplement
Approx. 80-100 € for additional meals and snacks
Options
Bike hire for the tour: 120,- €
Snorkeling National Park Menjangan (15-25 € per person)
 Reviews
There are currently no reviews for this tour.
Write a Review
Sign in to leave a review. Not a member and want to enjoy our great benefits? Join here!